CORPORATE / COMMERCIAL PROJECTS
EDGE STUDIO OFFICES | Pittsburgh, PA
Owner EDGE Studio
Architect EDGE Studio
Cost $370,000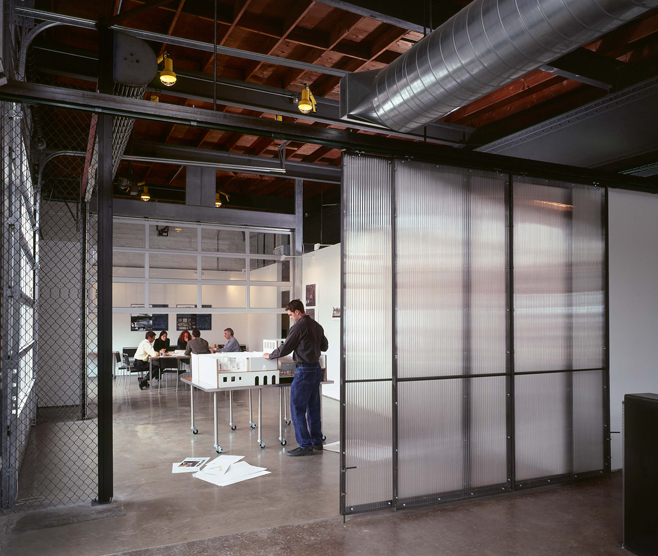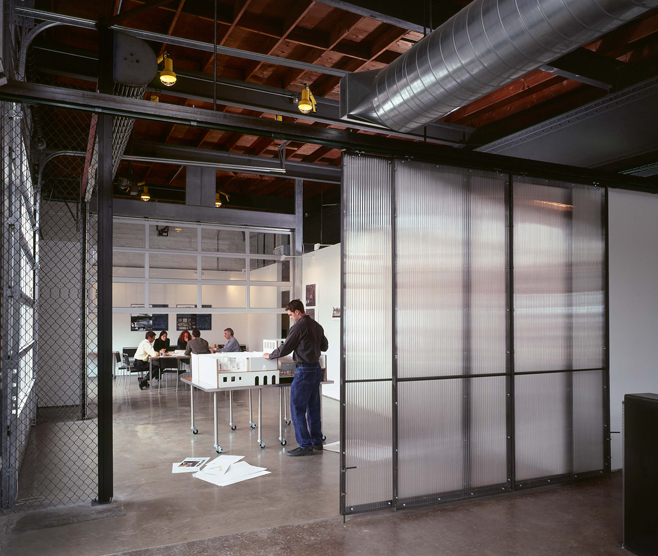 EDGE Studio had expanded it services and was looking for a new location that could accommodate additional employees and the principals' open studio philosophy that promoted and relied upon cross-pollination of ideas. The firm's partners felt that their original location, a small former carriage house, offered cramped quarters and a lack of meeting space. These limitations forced the staff to be protective of the minimal domain and, to the contrary, limited the possibilities of collaboration.
The selected site included a large one-story floor plate and was located on the main thoroughfare of a rustic, yet emerging, commercial district. At the time of property transfer, the building served as a bus garage and vehicle maintenance facility.
The Owners' desired a facility that would increase the firm's visibility and support their marketing efforts. This goal was accomplished by utilizing an innovative new product on the façade that distinguishes the building from the patchwork of storefronts and residences along the streetscape. Parlex 1000 manufactured by Finland Color Plywood Corporation was installed without exposed fasteners on the front elevation of the building. This pre-finished exterior grade wood composite panel has a bakelite core and is treated with durable thermo-hardened resins. It is resistant to various conditions including freeze/thaw, salt spray, UV ray exposure, mold, mildew, and fungus. The installation was such a success that the manufacturer chose to highlight the project in their web based promotions.