SPECIALTY PROJECTS
ANIMAL FRIENDS - WELLNESS CENTER | PA
Owner Animal Friends
Architect IKM Architects
Cost $6,330,000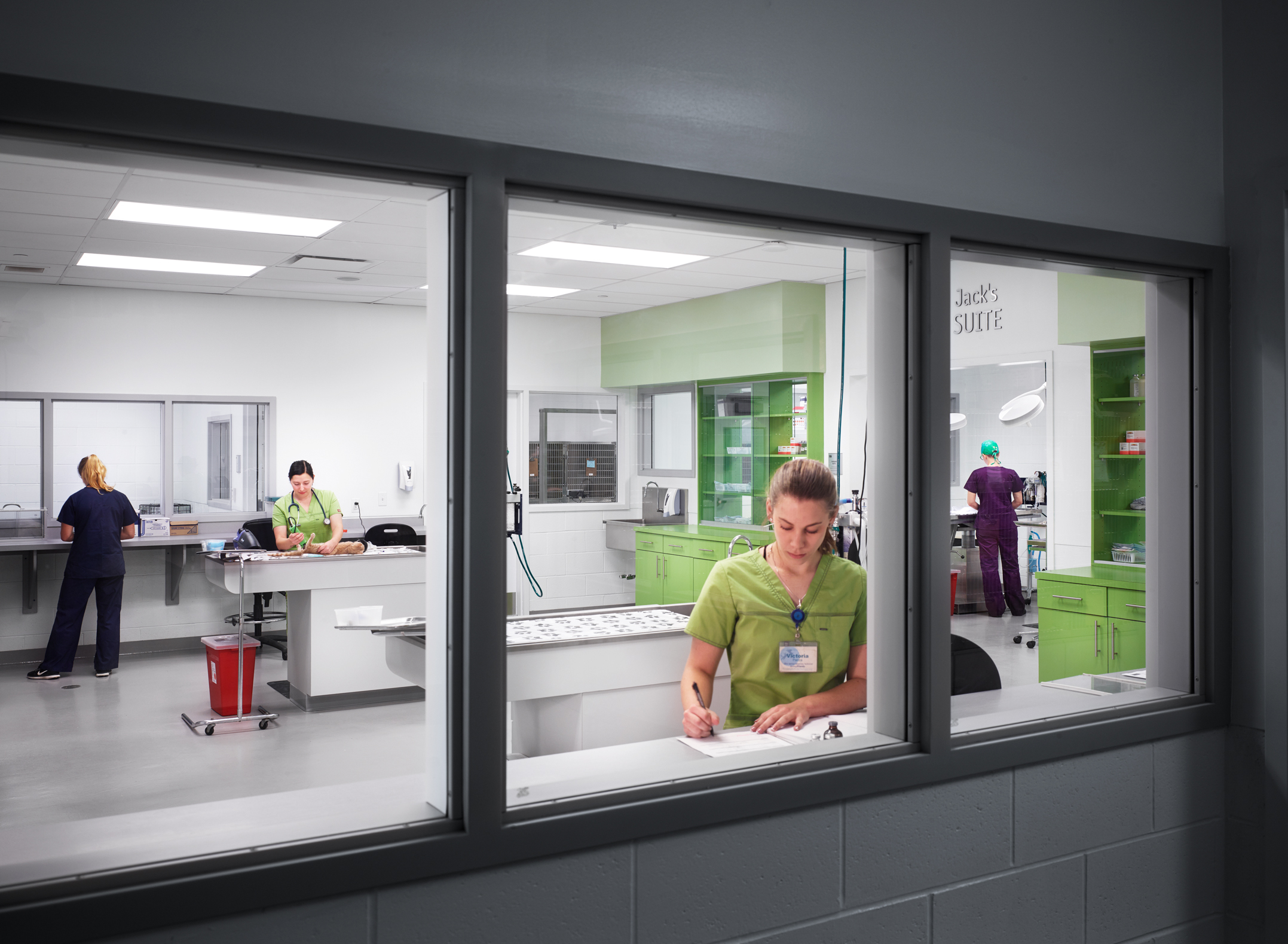 Animal Friends, a Pittsburgh based community dedicated to the wellbeing of animals, realized a need for a new wellness center addition on their existing campus on Camp Horne Road. Animal Friends, with the help of donor contributions, purchased an additional plot of property behind their existing facilities.
Through a combination of competitive bidding, multiple estimates, value engineering, and creative funding, Animal Friends brought this project into reality in the Fall of 2015. Burchick Construction officially broke ground in late October of 2015 and worked diligently until final completion in July 2017.
All bids received by Animal Friends were over the six-million-dollar budget. Burchick entered into a GMP agreement with Animal Friends with the understanding that value engineering of approximately $250,000 would need to be identified to complete the project within budget. Burchick diligently worked with IKM architects and their design professionals, as well as the Owner, to successfully complete this task. The main value engineering item implemented was changing the parking lot from one level to a two-level tiered parking lot, which reduced the amount of earth work required. Another change included the modification of the structured steel layout which reduced the overall weight and pieces of steel required.. Lastly, one other important value engineering item included changing the roof from shingles to thermoplastic polyolefin roofing.
By working in close coordination with Animal Friends, Burchick Construction was able to complete the wellness center project, now known as the Howard Ash Animal Wellness Center, at the highest quality level of construction while maintaining budget and schedule requirements.